Description
You need two chains to hang up your reflector to illuminate the plants. You need two s-hooks to attach the chains with the reflector to the leverage inside a homebox or a capable fixture on the ceiling in your growroom.
That's an easy handling, but a safe hold, for the hooks are shaped like an "S" to avoid the chain slipping off the hook.

Each s-hook is ca. 3cm long.

We sell the knotting link chain per running meter or in the chain-kits in two different sizes.
Item weight:

0,01

kg

VPE anzeigen:
nein
Reviews
There are no reviews in the current language.
Others also bought: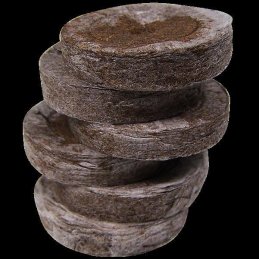 Jiffy peat soaking pellets, Ø ca. 35mm
Flower pot, square, ca. 23 x 23 x 27 cm Vol. 11 Ltr.