Description
This plant pot saucer is made of the synthetic material polypropylene (PP), which has some advantages towards other plastics. PP is stiffer and stronger than for example polyethylene, but is less inflexible than e.g. polyamide.
Because this saucer is used for plant pots, it will have much contact to alkaline and acid irrigating water. PP is totally repellent against that. Not even fats and solvers can corrode the pot saucer's surface. So the saucer for  pots can protect the subsurface of the plants aganst spill of water and damage through irrigation..
With its inside area of ca. 19,5 x 19,5cm (outside area ca. 28.5 x 28.5cm) this pot saucer perfectly fits our 22x22x26cm pots.
Made out of Polypropylen (PP)
The right plant pot for this saucer is the squared flower pot from our shop.
 
Item weight:

0,12

kg

VPE anzeigen:
nein
Reviews
There are no reviews in the current language.
Others also bought:
Flower pot, square, ca. 23 x 23 x 27 cm Vol. 11 Ltr.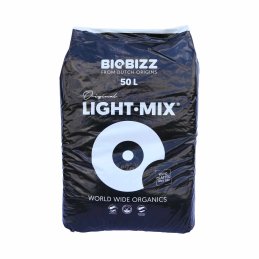 Biobizz light mix, 50 litres
Flower pot, square, ca. 15 x 15 x 20 cm Vol. 3,15 Ltr.