Description
Root Juice is a root fertilizer with the following characteristics:
- 100% vegetable;
- improved resistance of high EC values;
- stronger and more resistant plants in relation to diseases;
- accelerated admission of fertilizer;
- explosive root growth in already rooted plants;

RANGE OF APPLICATION
Use  Root Juice as addition of the normal fertilizer or plant water! Use until bloom period of the plant.
Suitable for all medium and earth mixtures.
Activates and stimulates micro organic life around the root system. Provides for an exuberant root growth.

DOSAGE
2 - 5 ml by litre water. Repeat with each irrigation.

N-P-K value: 0.1 - 0.1 - 0.1
Volume: 1 Liter
Item weight:

1,12

kg

Content:
1,00 l
VPE anzeigen:
ja
Reviews
There are no reviews in the current language.
Recommended products: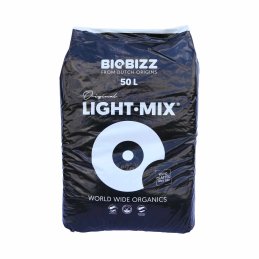 Biobizz light mix, 50 litres