Description
This cute little pipe is not only elegant but also wonderful to smoke. The bowl made of dark hardwood guarantees a long smoking experience. The smoking volume corresponds to about half a cigarette. The long, thin stem is made of aluminum and the mouthpiece of plastic.
The pipe can be easily disassembled for cleaning. Stem, mouthpiece and head are stably plugged together and can be cleaned separately.
Length: 14 cm
Height: 2.5 cm
Smoke chamber Ø: approx. 12 mm
Filling depth: 17 mm
Reviews
There are no reviews in the current language.
Recommended products: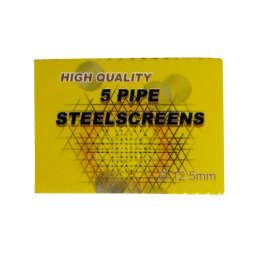 Black Leaf Steelscreens. 5 pieces Ø 12.5mm