Description
We all know the situation: You want to roll yourself a sophisticated "other one", but somehow it does not work. You have done it a thousand times before, but this time - no chance. What is wrong with these goddamned papers - and suddenly, without really wanting it, the words are leaving your mouth: "These Fucking Rolling Papers!" Maybe that is why these king size papers are called like that. Or are "My Fucking Rolling Papers" named like that, because when people visite you, they unknowingly take your lighter and your papers when leaving, leaving you shouting at them: "Give me back My Fucking Rolling Papers!" Possible - but whatever may be the reason for the naming - these are some good to smoke papers.
Content: 32 leaves
Woodfree hemp paper
Slow Burning
Gumming made of natural Gummi arabicum
Size: ca. 96 x 54mm
If you really cannot manage to get the thing rolled, try one of our rolling-pappers.
To roll a real good cigarette, we recommend to use our filter tips - available in different shapes and colours. Also available as reusable equipment.
Reviews
There are no reviews in the current language.
Others also bought:
Anonymous Filtertips, perforated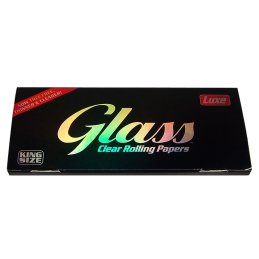 Glass, 40 transparent cigarette papers, King Size
Trip, 50 transparent cigarette papers, King Size (108mm x 42mm)