Description
The square shape of this flower pot is appropriate to narrow and tight positioning of a high number of pots.
The flower pot is solid manufactured, that's why it is callous against impacts and percussions, that might occure while working with the pots. The flower pot can easily be transported and moved without taking much damage.
The pots fit exactly inside each other and are therefore space-saving stackable.

Dimensions:
Inside top: 23 x 23 cm
Outside top: 25 x 25 cm
Bottom: 19,5 x 19,5 cm
Height: 27 cm
Filling volume: 11 liters
Quantity: 1
made of  High-Density Polyethylen (PE-HD)
You can fill the flower pot whether with soil or substrates.
Item weight:

0,35

kg

VPE anzeigen:
nein
Reviews
There are no reviews in the current language.
Notify me when this item is available
Recommended products:
HESI Bloom Complex, 10ltr. bloom fertilizer for soil
HESI TNT complex, 10Ltr. growth fertilizer for soil
Others also bought:
Pot saucer for 22x22x26cm pots
Flower pot, square, ca. 15 x 15 x 20 cm Vol. 3,15 Ltr.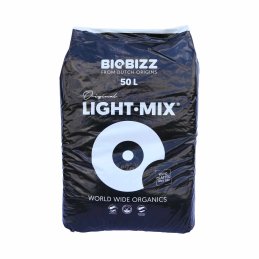 Biobizz light mix, 50 litres