Description
This cultivating starter kit with LED lamp and timer is suited for cultivating seedlings and cuttings. It offers all neccessary basic components for a successfull and efficient cultivation start. 
The hubey indoor plant propagator is composed of a stable seed tray and a cover and provides enough space for seeds and scions. To provide young plants with a neutral growing medium in the propagator, you can either place them as cuttings in the peat soaking pellets or sow them as seeds. The package with pearlites will be used as a drainage layer amongst them.
The advantage of using peat soaking pellets is, that as soon as their roots are well developed you can plant them directly outside or into a greater pot, without taking the plants out before. That way you are not damaging the sensitive root system. Furthermore, they are eco-friendly and completely bio-degradable. The cultivation start kit also includes an LED lamp that can be connected to the timer. That way you ensure to spend enough light during the day for your cuttings according to their individual needs.
---
Udopea Breeding Diary (GER)
This sheet helps you to interpret breeding results properly.

Udopea Breeding Diary (GER)
Instruction for the cloning of scions (DE)
Item weight:

1,81

kg

VPE anzeigen:
nein
Reviews
There are no reviews in the current language.
Notify me when this item is available
Recommended products:
hubey® Trichoderma 50g shaker for the immunization of roots
Others also bought:
Jiffy peat soaking pellets, Ø ca. 35mm
PVC power cable with plug, length 2m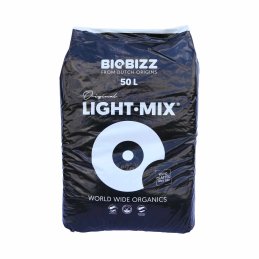 Biobizz light mix, 50 litres