Description
This organic acid contains 50% citric acid.
Dosage
Add approximately 20 ml Organo acid to 100 litres of nutrient solution. Mix well and measure the pH value.
If necessary, repeat the aforementioned until the required degree of acidity is reached.
Recommended pH value pH: 5.2 - 6.4
Warning
Do not mix with pure fertilizers.
Keep away from children.
Minimum storage temperature 5 degrees, store in a dark place.
Bacteria and moulds thrive well on citric acid, and therefore also in the nutrient tank. Care should be taken to refresh the solution in the tank on a regular basis.
Item weight:

1,33

kg

Content:
1,00 l
VPE anzeigen:
ja
Reviews
There are no reviews in the current language.
Notify me when this item is available
Others also bought: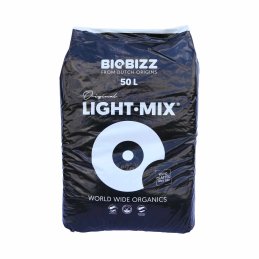 Biobizz light mix, 50 litres
GHE pH test kit
HESI Starter-Box Soil, 7 pieces with cultivation schema