Description
This mini thermohygrometer is small, reliable and groundbreaking. Due to its good cost-benefit ratio this thermohygrometer is a indispensible element in the indoor-cultivation. Additional to its minor size the device is equipped wih a 150cm long sensor cable, which enables you to measure the temperature as well as the humidity. The great cable length makes it possible to place the device outside your propagator or growroom solely to hang the sensor tip inside. This prevents your display from fogging up thus decreasing the danger of damages due to damp.
Measuring Temperature Range: - 50°C ~ 70°C (-58°F ~ 158°F)
Temperature Accuracy: +/- 1°C (+/- 2°F)
Temperatur Display Resolution: 0.1°C / 0.2°F
Measuring Humidity Range: 10% ~ 99%RH
Humidity accuracy: +/- 5%RH
Humidity Display Resolution: 1%RH
Operating voltage: 1.5V Battery LR44
Dimension: 48 x 28.6 x 15.2 mm
LCD Dimension: 46 x 27mm
Reviews
There are no reviews in the current language.
Others also bought: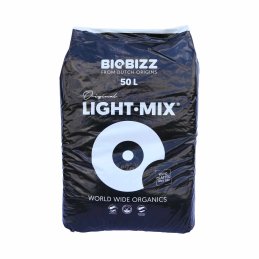 Biobizz light mix, 50 litres
HESI Starter-Box Soil, 7 pieces with cultivation schema